The settlement over Ashley Madison's data breach presents a unique conundrum: How do you send out notices to class members who don't exactly want to be found?
Resources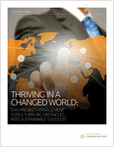 Thriving in a Changed World
The legal profession is changing. Can project management tools turn big obstacles into sustainable success? Learn how to tailor your technology to set your firm up for success.
MORE RESOURCES