The 19th century evidentiary rule could make it harder for Fox News employees to prove they were sexually harassed by the iconic conservative newsman Roger Ailes.
Resources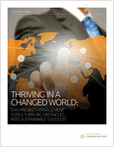 Thriving in a Changed World
The legal profession is changing. Can project management tools turn big obstacles into sustainable success? Learn how to tailor your technology to set your firm up for success.
MORE RESOURCES