They said it ...
We take a stroll through some of the more memorable remarks of 2010.
The National Law Journal
share
Thank you for sharing!
Your article was successfully shared with the contacts you provided.
Resources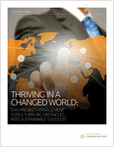 Thriving in a Changed World
The legal profession is changing. Can project management tools turn big obstacles into sustainable success? Learn how to tailor your technology to set your firm up for success.
MORE RESOURCES